Hast du schonmal einen Talisman oder Glücksbringer genutzt, der dir in einer schwierigen Situation Kraft geben oder dich vor fremden, negativen Einflüssen schützen kann? Die Idee eines Glücksbringers ist tief im allgemeinen kollektiven Bewusstsein der Menschen verankert.
Ein persönlicher Talisman kann bereits eine Hilfe in deinem Leben sein, wenn du dem ausgewählten Gegenstand mit deinen Gedanken und Gefühlen eine klare Intention gibst. Sprich: Wenn du daran glaubst, dass dir ein Amulett, ein Ring oder ein Kraftstein, den du in deiner Hosentasche trägst, Glück, Hilfe und Schutz bieten kann, dann wird sich das auch in der sogenannten "Realität" genauso zeigen.
Wenn du möchtest, dass dein Glücksbringer eine noch stärkere Wirkung zeigt, kannst du ihn (oder auch jeden anderen gewünschten Gegenstand) mit verschiedenen Techniken energetisch "aufladen". Die in ihm gespeicherten Energien reflektieren dann auf dich zurück, wenn du den Talisman nahe an deinem Körper trägst, also innerhalb deiner persönlichen Aura.
Bereits mit der Grundtechnik von Healer and Creator kannst du deinen Glücksbringer energetisch aufladen. Mache daraus einfach ein kleines intuitives Ritual für dich. Mache es so, wie es sich für dich "richtig" und gut anfühlt.
Wenn du lieber einer konkreten Anleitung zum Aufladen deines Glücksbringers folgst, dann erlerne die spezielle H&C Anwendung "Glücksbringer energetisch aufladen", zum Beispiel in meinem Online-Workshop "Fühle dich beschützt!".
---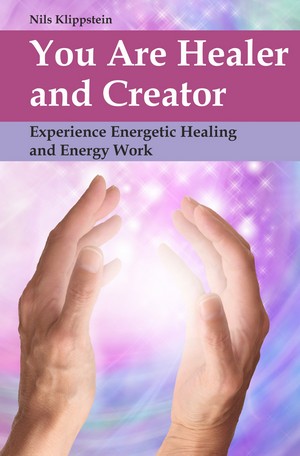 My Free Ebook For You…
In my new book I show you, how you can change your life with the H&C technique. Get it now!